About Moorea Maguire, Your Online Algebra 1 Tutor

Hi!  I'm Moorea Maguire.  I'm here to help with 6th to 9th grade math.  I especially love showing you how to solve word problems.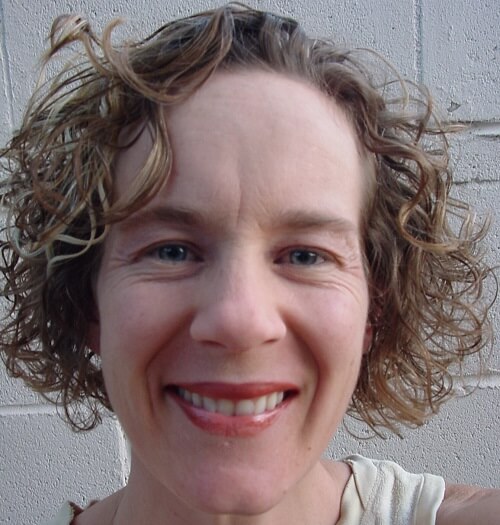 Yours truly, 2017
Born and raised near Los Angeles, California, I graduated from Wellesley College in Massachusetts.  The southwest beckoned me back, and I found myself studying curriculum & instruction at New Mexico State University.  View my teaching certificate and master's degree in education.
Certified in 6th to 12th grade math, I taught at a multi-family homeschool in New Mexico; public and virtual schools in Arizona; and private schools in Costa Rica and Mexico.  Mexico City is my current home.  
Why am I no longer a teacher?
As a teacher, the constantly changing course loads I was assigned prevented me from providing the personal attention I wanted to give to each student.  As a tutor who now works directly for parents, I'm much happier. 
Middle and high school teachers have my undying respect.  Only the psychologically toughest survive.  While frequently shifting their expectations, piling on unnecessary tasks, and going back on their word, administrators treat teachers as if they're unintelligent, ineffective, and lazy.  Discipline problems such as cheating, plagiarism, and disruptive students fall on teachers' shoulders.  The reason why I'm no longer a teacher is that I wasn't tough enough.  And I was a college athlete.  (Division III, but still).  It was nothing in comparison.  

When you see your child's teachers, remember they're probably exhausted.  Instead of viewing teachers as in perpetual need of training (and rest assured that they take plenty of continuing education), we ought to view them as they are: pragmatic, wise, hard-working, highly-skilled public servants.  Since children are the future, we as a society must treat our public educators better.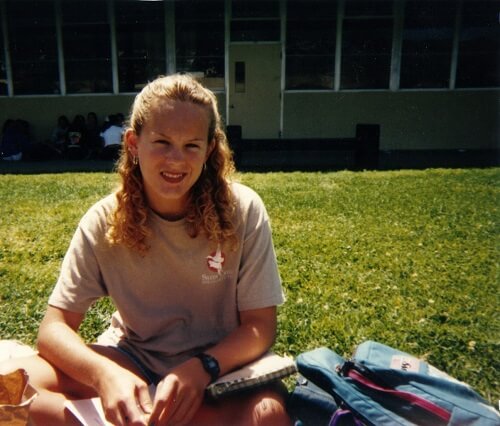 yours truly doing high school math homework during lunch in the 90s
Thanks for visiting Can Do Math!  My goal is to help students excel in Algebra 1 so that they graduate from high school on time and succeed in college.
-Moorea
To contact me, please send a message using the gray chat box.  If it says "Leave a message," it'll go directly to my e-mail inbox.