Moorea's Pictures of Alanya, Turkey
In January of 2022, I flew from from Mexico City to Alanya, Turkey.  I'd recommend Turkish Airlines only to my worst enemies.
Alanya's a mid-sized city on Turkey's southern coast.  The air is clean on the beach (but as soon as you walk two blocks inland, not so much).  Tourism anchors its economy.  Locals are friendly and respectful (except when behind the wheel of a car, motorcycle, or scooter).  Most men here are neither creepy nor annoying.  Though I can barely understand any of it, the Turkish language sounds really cool.  It's full of the sh, j, and ch sounds (as we'd spell them in English).
Winters are rainy, bringing magical rainbows.  Here's one of my pictures from February.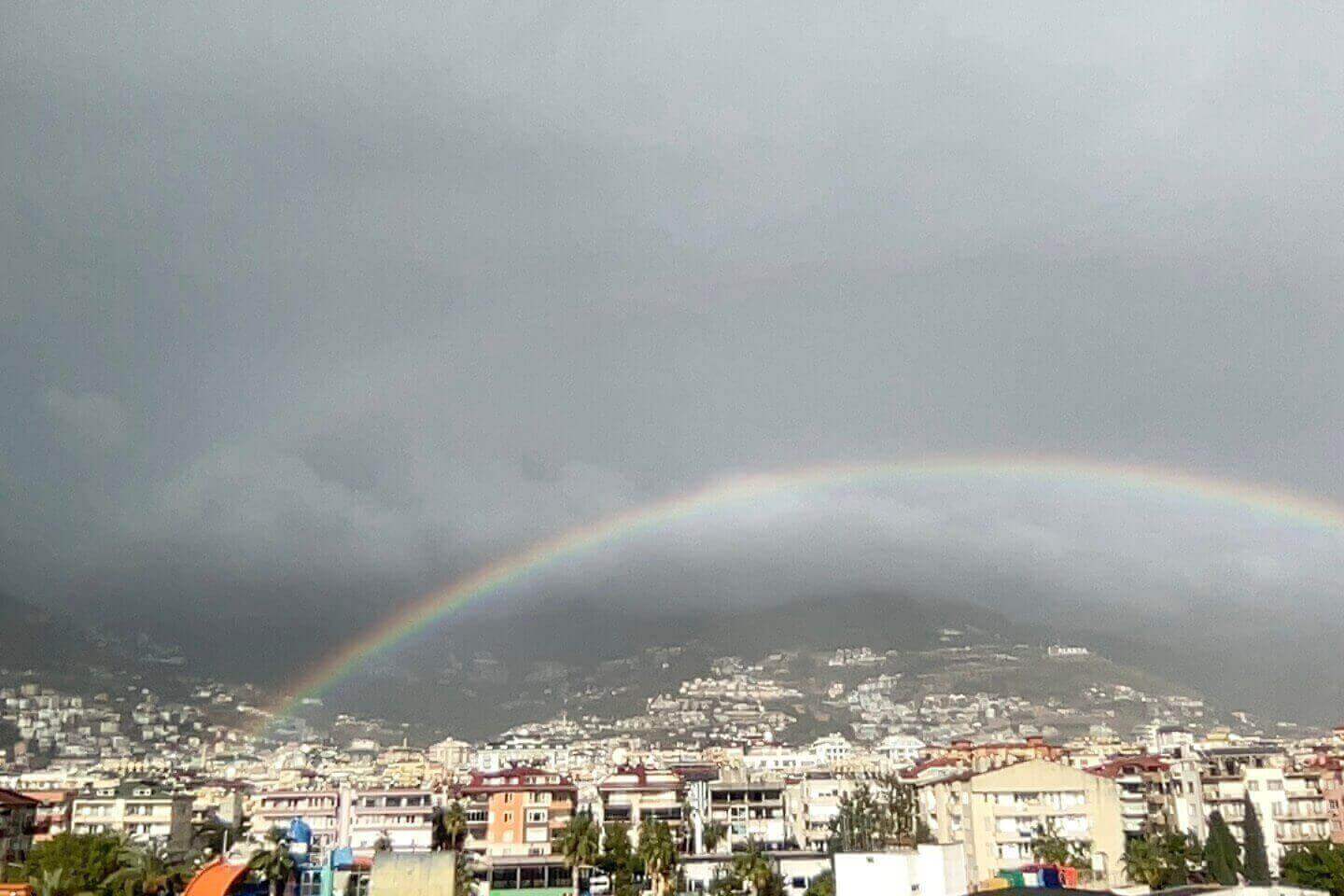 Endless six-story buildings of hotels and apart-hotels crowd the city.  Here's the view from one I stayed in.  Can you spot the Mediterranean Sea in the distance?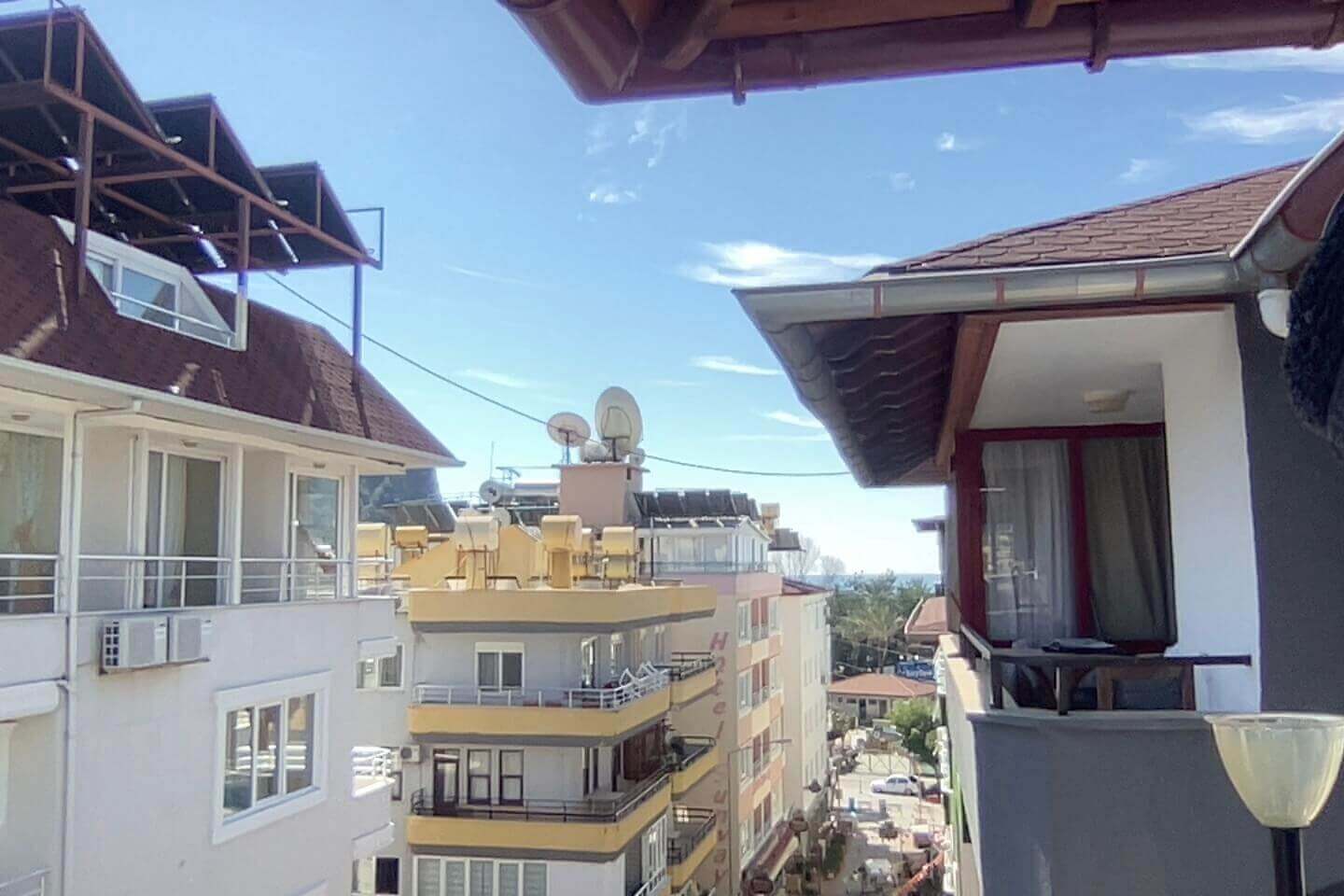 March was still a bit cold for my taste.  Can you find the snow-capped mountain in the background of the photo below?  A movie theatre and a supermarket grace the foreground.
Residents care for the many stray cats in Turkey.  Here are a couple of my pictures of them.
"Stay the hell away from my motorcycle!" says this kitty.
Walking around Alanya, you can never get lost if you look up and find the majestic castle on top a hill overlooking the Mediterranean.  In April, when the skies had cleared, the wind settled down, and the air warmed, I decided it was time to see it for myself.
I opted to take the Teleferik (AKA cable car) up to Alanya Castle.  Finding the entrance, purchasing the ticket, and hopping in the gondola was an easy and comfortable process.  It was an exhilarating ride, well worth the 70 Turkish Lira for a roundtrip.  If walking to the station wasn't enough exercise for you, you can also walk up the hill instead of taking the cable car.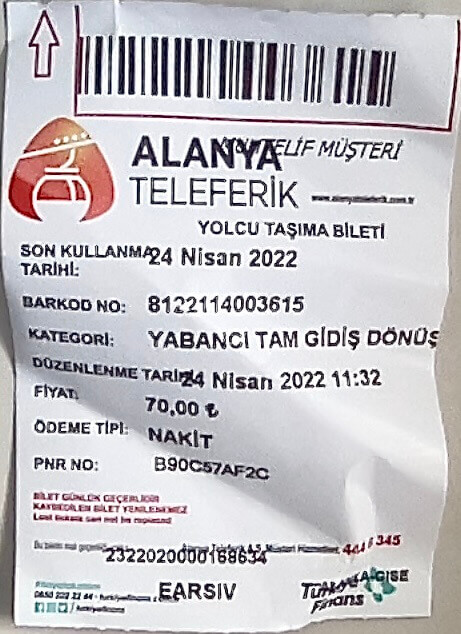 Here's one of my pictures of my ticket to board the Teleferik.
The views at the top were spectacular.  Here's one of my pictures of Alanya Harbor.  This is where ferries depart from Turkey to nearby Cyprus, which sounds like a wonderful trip.
I highly recommend a visit to Alanya Castle or even just the space surrounding it.  The area has good signage and a well-maintained path.  Like a three-year-old, I plucked a dandelion that had gone to seed and blew the fuzz off.  Irises and baby's breath delighted my eyes, while what sounded like Turkish, German, Russian, and Scandinavian languages entertained my ears.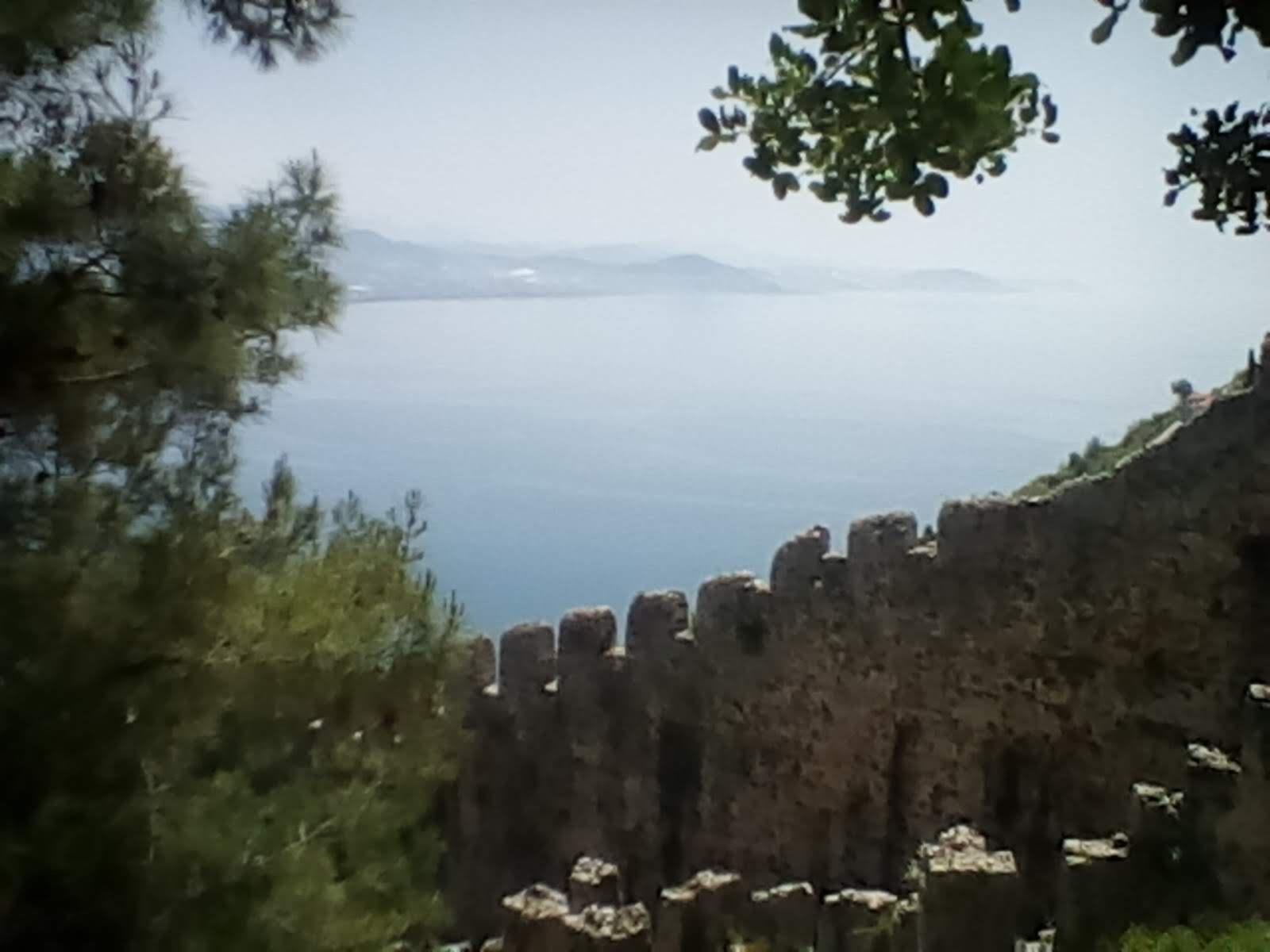 West of the castle lies the luxurious sand of Kleopatra Beach, which you can see in the distance of this next picture.
Next are two selfies from the lookout points.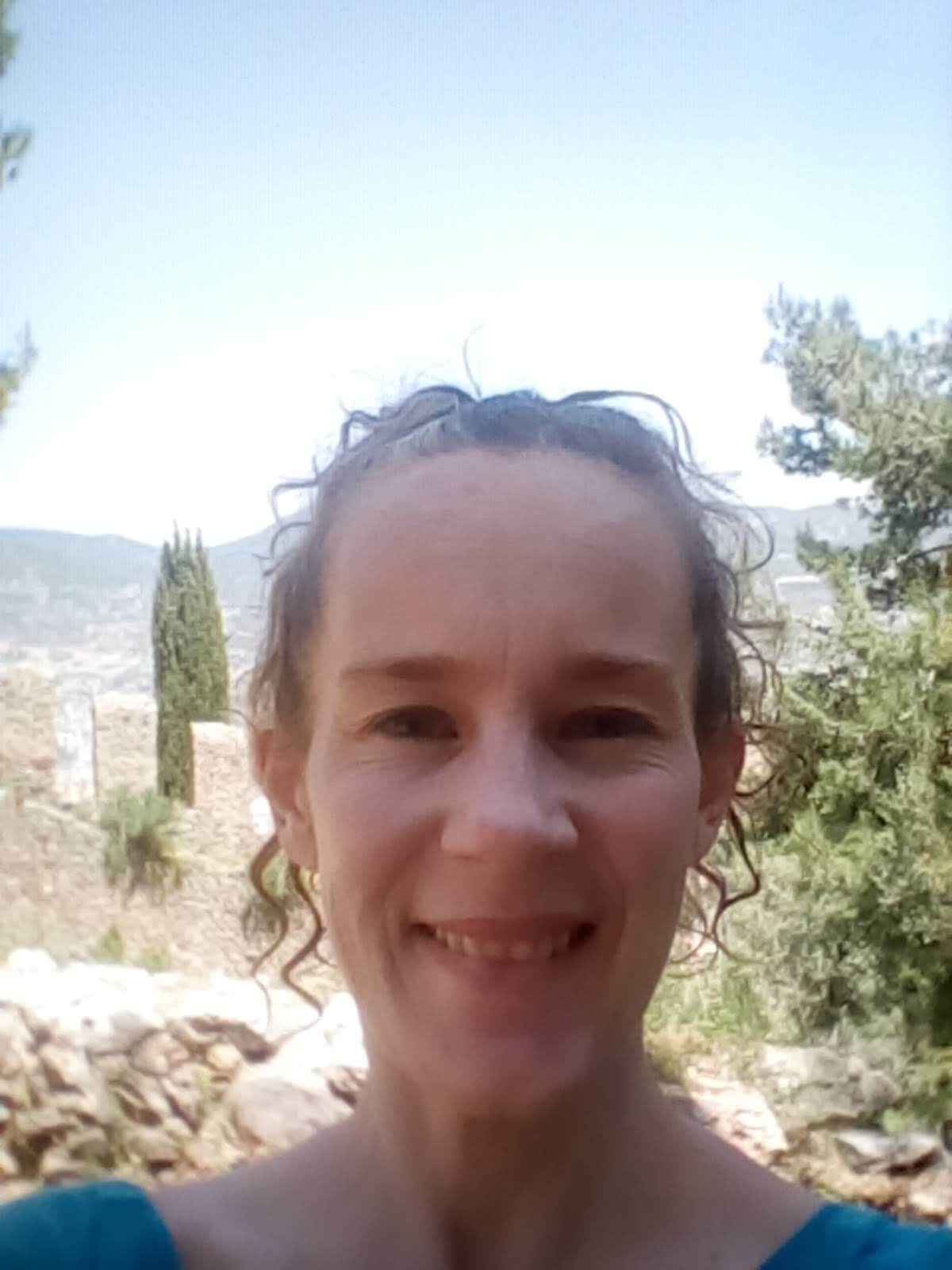 The camera's not bad for a burner phone I bought two years ago from a Mexican convenience store.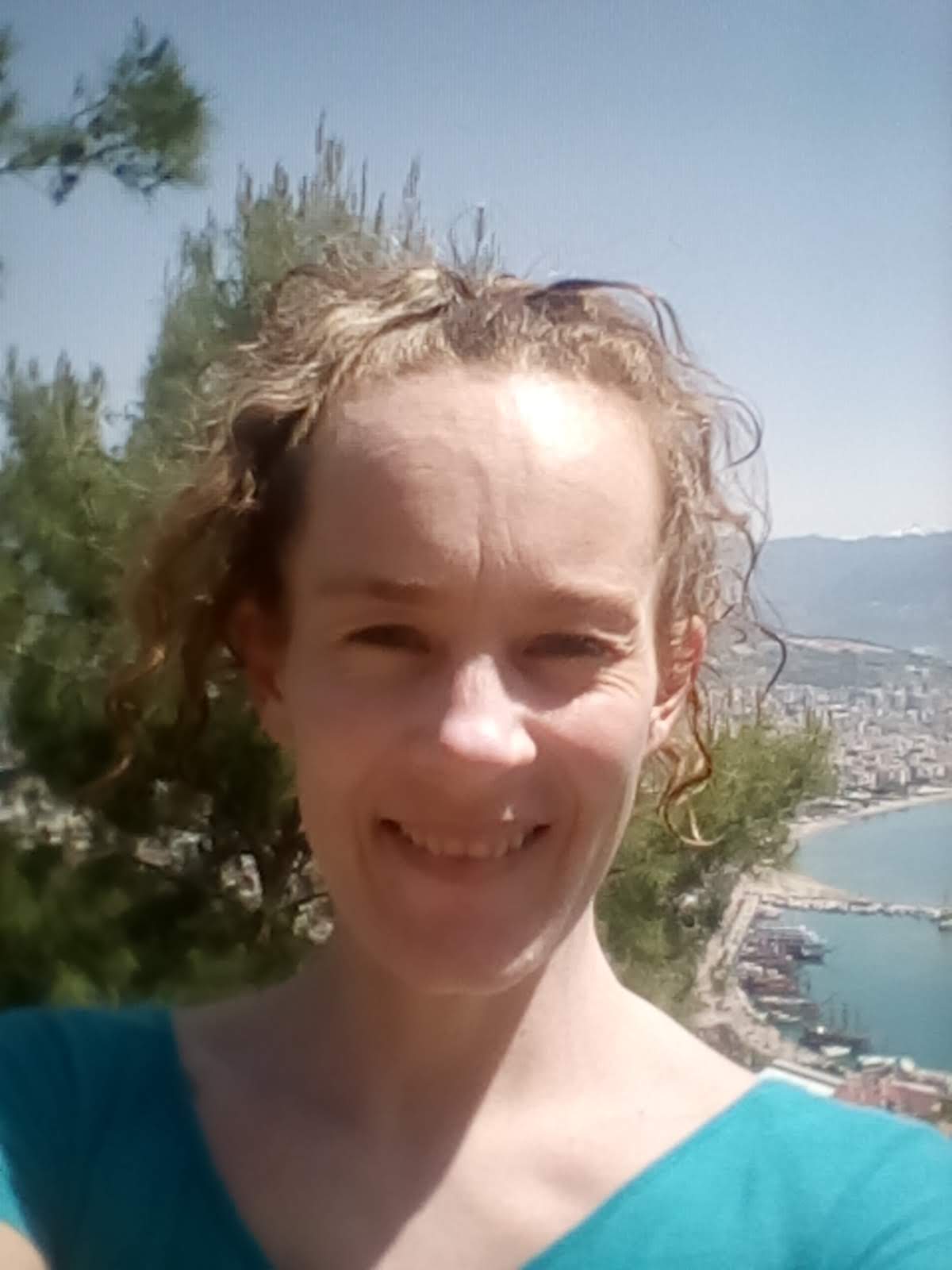 Two Ukrainian women and I shared a cable car on the ride back down.  Relishing the beautiful views, they were enjoying every minute of our tourist excursion.  Then again, people can be awfully good at putting on a smile and acting as if everything's all right.
Back at sea level, I strode along the boardwalk in the direction of my apartment.  Kleopatra Beach is lined with small, welcoming city parks.  I found a bench in the shade and enjoyed my lunch -- homemade broth, rice, and eggs scrambled in Turkish olive oil -- while reading a book.  
---
After three months in Turkey, I'll be traveling this Thursday to Skopje, North Macedonia.  I hope you enjoyed my pictures of Alanya!